GACIRON Multifunctional Bicycle Computer Mount Fit for Gopro Camera & Gaciron Light Adjustable Headlight Holder Bike Accessories
Features:
- Strong Applicability
- Various Combinations
- 180° Up-and-Down Adjustable& 90° horizontal rotation
- Mini and Compact
- Easy to install
Specification:
Product Name:H17 multifunctional bicycle computer mount
Installation:Fixed by screws
Material:Engineering plastic nylon
Bearing Weight:≤353g
Size:118*61.9*51.3
Net Weight:≈60g
Compatible Handlebar Pipe Diameter:25.8/31.8mm
Adjustable Angle:90° Rotatable for Garmin computer base 180° Up-and Down for Gopro Base
1,The H17 is made of engineering plastic nylon, which is very light and portable, will not put pressure on the handlebars, nor will it affect the steering of the front of the car!
2,Although the net weight of the H17 is only 60g, it can withstand a weight of 353g after testing. This means, you can mount a Garmin computer and a Gaciron V9D-1800 bicycle headlight on the stand and use it at the same time!And also reducing the burden for the handlebars.
3, 180° vertical rotation for bottom baseand 90° horizontal rotation for Garmin computer base.
4,H17 can be adapted to many products. Includes all Gaciron headlights; Garmin Computer; Gopro Action Camera, etc.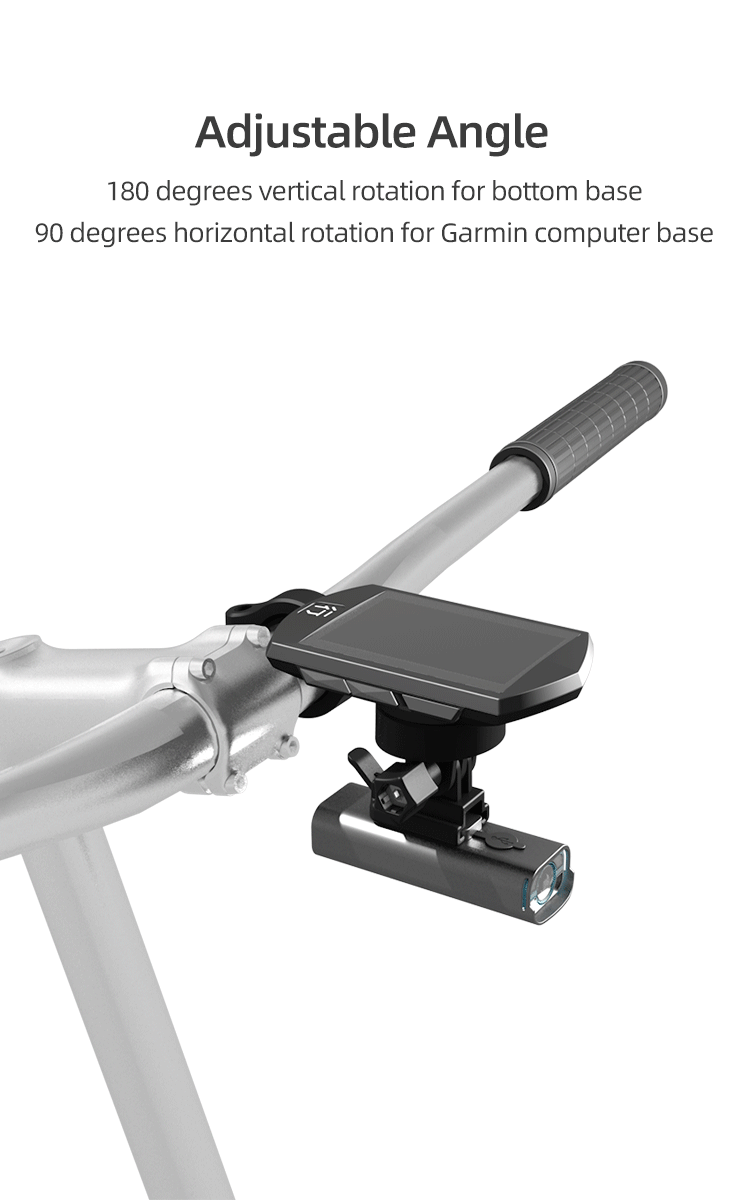 AltAltAltAltAltAltAltAltAltAltAltAltAltAlt